The band had a great show at Granbury! Thanks to Mr. Hunzeker for the photos.

This week is middle school night, which changes our schedule a bit:
1 – We need some volunteers to help with dinner for the middle school and student leadership from 4-5:00 PM.
2 – We will perform our show pre-game, which moves pit crew to 6-7:00 PM.
3 – We expect the concession stand to be extra-busy, and need some extra help there.
Volunteers receive free entry into the game (subject to host school rules) and entry into an end-of-season drawing for a Visa gift card.
Volunteer opportunities are posted to Charms. For more information, contact volunteer coordinator Lorna Tran at lotran914@gmail.com.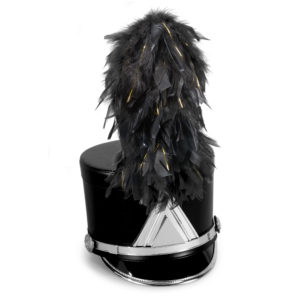 We are expecting our marching shoes to arrive this week, and plan to wear full uniforms on Friday night. Please ensure that your students have a pair of black, calf-length or longer socks to wear with their uniform. No skin should show between shoes and pants. Students should report on Friday afternoon wearing their purple MYNWA shirt, athletic shorts that will fit under their uniform pants, black socks and band shoes.
Skip the line and get your food quickly! Boosters will be on hand after rehearsal to offer pre-paid concessions for two upcoming events. Please bring cash or checks made out to CHS Band Booster.
Friday night football game @ CHS – options are:
Hot Dog _________ @ $1.00
Chick Fil Sandwich__________ @ $5.00
Chop Brisket Sandwich (JMac BBQ) ______ @ $5.00
Dinner at Glen Rose contest on 10/2 – $7 meal includes
Choice of hamburger, cheeseburger, or 2 hot dogs
Chips
Bottled water or cup of sweet tea
These prices are only valid for pre-paid orders.
This week – normal rehearsal schedule:
Monday 5-8PM rehearsal
Tuesday 5-7PM rehearsal
Wednesday – no band events
Thursday 7-8:15 AM rehearsal
Friday 7-8:15 AM rehearsal, walk-around pep rally

Friday – Middle School Night
12:05 – end of school day, students released
1:15 – call time for student leaders only
5:00 – call time for all CHS students
6:40 pregame show
7:00 kickoff
Halftime – co-band show with middle school students
10:00 (estimated) – game ends, students ready for pickup – watch your Remind texts for updates

Uniform – Purple MEB shirt, athletic shorts, band shoes, black socks – full uniforms for halftime
Upcoming events:
Friday 10/1 – AFTERNOON REHEARSAL – no football game
Saturday 10/2 – First competition at Glen Rose
Friday 10/8 – Football @Azle
Saturday 10/9 – USBands competition in Burleson
You can always find the most up-to-date schedule on our website at www.mightyeagleband.org.