Future Member Info
Mighty Eagle Band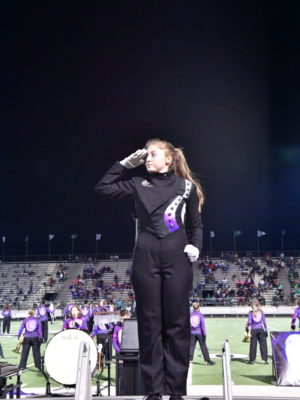 Hello new members and parents!
We are excited to see you take the next step in your band career with the Crowley HS Mighty Eagle Band! The MEB has a long tradition of excellence, and we look forward to continuing that success with you. Our staff and student leaders are already hard at work preparing for your arrival. Show up with a great attitude, get ready to work hard improving your skills and learning some new ones, and have a great time along the way.
Future Member Meeting
Please join us for a Future Member Meeting! This will be a brief overview of high school band. You can join us in person or on video.
Monday, December 4th, 6:30 PM
https://meet.google.com/zpa-xdnn-afi
This meeting is designed for current 8th grade students and their parents. Younger students are welcome to attend.
Auditions
Spring of 2024 – details TBD
Auditions will take place during band classes at CHS, HFS, and RAMS during the spring semester. Students joining us from other schools please email christopher.dunning@crowley.k12.tx.us for an appointment.
Audition packets will be posted after Spring Break.
May Camp
May 3-4, 2024
May Camp is required for all members of the band, new or returning. Students will learn marching fundamentals and music for the fall marching show, try on uniforms, and order supplies for the fall. We have designed this experience to prepare you for success throughout the fall season. Camp attendance determines how many spots we will write for the fall field show, it is important that you attend camp to be counted! Saturday will conclude with a student performance.
Physicals
A physical exam is required for all marching band members. This is the same physical required for athletics. Crowley HS will offer physicals for students in May for a low cost. If you cannot attend, any doctor can perform your physical, but must use the provided form.
https://www.uiltexas.org/files/athletics/forms/PrePhysFormRvsd1_10_20.pdf
Summer Rehearsals
Every Tuesday in June and July, 6-8PM, CHS band hall
Come see your friends and make some music all summer long! Attend as many as you can. Learning the music early will give you a head start on the fall season and help us all be a better band.
Drumline Camp (by audition only)
Colorguard Camp (no experience required – must attend May camp)
Mid-July, details TBD
Colorguard and drumline require intensive training before summer band. For more information contact Mr. Wessels (colorguard) or Mr. Danforth (drumline).
Summer Band Camp
Late July until school begins, details TBD
Summer band camp is required for all members of the MEB (including colorguard). Band camp is every weekday, Monday-Friday, from late July until school begins. Please attend the parent info meeting for more information including a detailed schedule.
Online
Official band website: https://mightyeagleband.org/
Facebook (official band account): https://www.facebook.com/CHSMightyEagleBand/
Facebook (band booster club): https://www.facebook.com/crowleyhighschoolbandboosters
Instagram: https://www.instagram.com/crowley_bands/
Instagram (Colorguard): https://www.instagram.com/crowleyhscolorguard/