One-on-one, individualized attention is the best way to turbo-charge your musical skill! Private lesson teachers can focus on your individual needs and goals. Lessons could include catching up on missed instruction, All-Region music, solo literature, preparation for college auditions, or any other musical goals!
The teachers listed below are specialists who have studied many years on their instrument. All are fully qualified and background checked. These teachers will offer lesson times throughout the week at Crowley HS. Students may schedule lessons during their band classes, lunch, before or after school. Cost for lessons is $20 per half hour or half of a class period, paid directly to your lesson teacher.
We recognize that studying music can be expensive. The Crowley Band Boosters have a limited number of need-based partial scholarships available to help offset the cost of lessons. Contact Mr. Dunning for further information.
Teachers' contact information is listed below. Please contact them directly to schedule your lessons.
Jacob Wright
Flute
Jacob Wright is a Texas-based flutist, educator and arts administrator. He has a particular enthusiasm for performing and premiering new works, coaching individuals in career development and helping flutists become the best musician they can be. Wright has a private flute studio in Fort Worth, Texas where he teaches hard working students of all ages. His main goal as a teacher is to create an inclusive and welcoming learning environment where all students are able to explore sound, musical interests and in turn, foster a love and appreciation for music. Mr. Wright received his undergraduate degree in Music Business from Hardin-Simmons University in May of 2016, studying flute with Karla Ordoñez. He received a M.A in Flute Pedagogy at Texas Woman's University studying with Dr. Pamela Youngblood.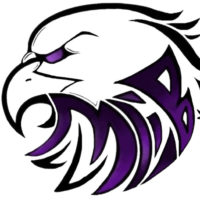 Alex Valdovinos
Clarinet
Alex Valdovinos studies clarinet at Texas Wesleyan University.
alexvaldovinos31@yahoo.com
817-404-6953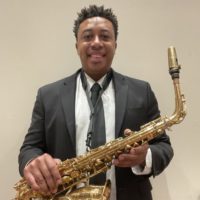 Thomas Mims
Saxophone
Thomas Mims III is an emerging saxophonist with a bachelor of music degree in jazz studies from the University of North Texas and a master of fine arts degree in jazz reeds from California Institute of the Arts. Honing the saxophone, clarinet, and flute, Mims would take his talents to
the world's largest stages. Performing with Grammy Award- Winning artists Wynton Marsalis, Branford Marsalis, Solange Knowles, Ted Nash, and Billy Childs, Mims has become a popular saxophonist on the local music circuit.
thomasmimsiii@gmail.com
(214) 277-4737
Rudy Salazar
Trumpet
Romulo Salazar retired in 2020 after 33 years as a public school band director, thirty-two of which were at Crowley High School. He currently teaches master classes and private lessons in various school districts in north Texas.
In addition, Mr. Salazar stays busy performing in 3 different jazz ensembles.
rsalazartrpt@icloud.com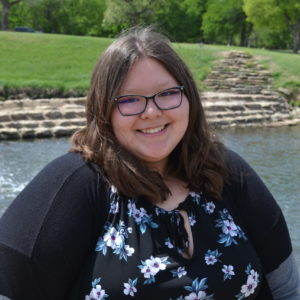 Katelynn Joiner
Horn
Katelynn Joiner is in her Senior year as a Music Education Major at Texas Wesleyan University. She grew up in Crowley, Texas, where she graduated from Crowley High School and started attending Texas Wesleyan Fall of 2019. During her time at Wesleyan, she performed in a Joint Junior Recital. She participated in the Ramband and Wind Ensemble, playing the French Horn and Mellophone. She looks forward to sharing the joy music brings and being a part of her student's musical journey.
katelynn.joiner11@gmail.com
682-774-1443
Omar Urrutia
Trombone
Omar Urrutia recently graduated from Texas Christian University with a Bachelor of Music Education. During his time at TCU, he played trombone in the Wind Symphony and Jazz Ensemble, and was a drum major for the Horned Frog Marching Band. Mr. Urrutia has performed at the American Trombone Workshop in Washington D.C. and the Texas Music Educators Association Convention in San Antonio. He's super excited to be a part of the lessons staff at Crowley!
omar.urrutia@tcu.edu
(469) 213-9737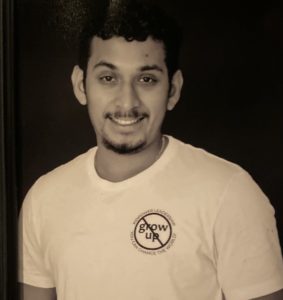 Kevin Corpus
Baritone
Kevin is a junior at TCU studying in Music Education.
At TCU, he is a part of the Horned Frog Marching Band, Symphonic Band, Tuba-Euphonium Ensemble, and Jazz Ensemble. He's excited to join as the lesson staff with the Mighty Eagle Band!
k.corpus@tcu.edu
817-727-7505
Colin Elmore
Tuba
Colin Elmore is a music educator and performer in the DFW area. Colin grew up in Irving, Texas and was a band member at Travis Middle School and MacArthur High School where he graduated from in 2018. He holds a Bachelor's degree in Music Education from Texas A&M University – Commerce where he participated in the Brass Choir, Tuba/Euphonium Ensembles, Pride Marching Band, Symphonic Band and Wind Ensemble. Colin is currently pursuing a Masters degree in Tuba Performance at Texas Christian University and is the Tuba Studio's Graduate Assistant. Colin's primary teachers have included Grant Piccerillo, Dr. Jeff Baker and Dr. Clay Garrett. He has also studied tuba under many professional tubists including Matt Good, Don Little, Dr. Kevin Wass, Charles Villarrubia, Warren Deck, Dr. James Gourlay, Chris Olka and Øystein Baadsvik.
469-442-7180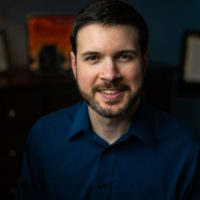 Kevin Merkel
Percussion
Double Reeds
My name is Kevin Merkel, and I am the Percussion and Double Reed Private Instructor for North Crowley schools, and I am excited to expand into teaching at Crowley HS and Allie MS as well! I have a degree in Music Education and over 10 years of teaching experience. My students have earned many honors and awards including: earning music scholarships for college, making the AllRegion band, numerous superior ratings on solo and ensemble performances, and more.