May Camp 2022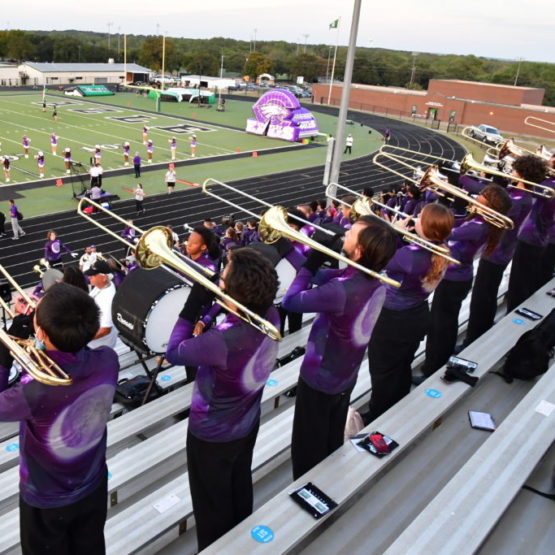 May Camp 2022 – for all incoming students
May Camp is required for all members of the band, new or returning. Students will learn marching fundamentals and music for the fall marching show, try on uniforms, and order supplies for the fall. We have designed this experience to prepare you for success throughout the fall season. May camp attendance determines how many spots we will write for the fall field show, it is important that you attend camp to be counted! Saturday will conclude with a short parent meeting at 3:00 PM, followed by a student performance.
Friday, 5/13, 5:00-9:00 PM
Buses provided from HFS and RAMS
Dinner provided
Saturday, 5/14, 9:00 AM – 4:00 PM
Lunch provided
Saturday – all parents please attend the meeting at 3:00 PM.
Crowley HS Band Hall
The band hall is located at the BACK of the building. Enter through the Crowley 9th Grade campus and park in the teacher's parking lot.
Enter the double doors marked "FINE ARTS."